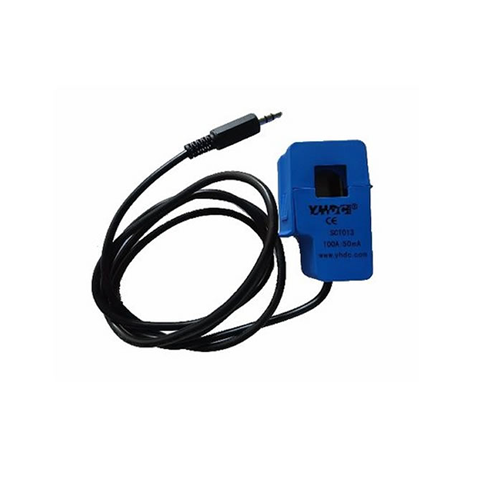 SCT-013 Non-invasive 100A Current Transformer (CT) -Arduino Compatible
₦ 7,500
This current transformer allows you to easily measure to current running through a wire without tampering with the setup, simply pass the wire through or open up and clip around the wire.
Can be used for any of the following applications: Measurment and protection circuits, AC motors, lighting, air compressors, remote monitoring, Energy meters,etc
Features:
Measures up to 100A
Core material: ferrite
Non-linearity 3%(10%-120% rated input current)
1.5m leading wire, with 3.5mmplug standard output.
Two form of output current, voltage (voltage output built-in the burden resistor).
Opening size:13mmx13mm
Safety indicators: Dielectric strength 6000V AC/1min
Meet UL94-V0 flame retardant properties
Operating Temperature: -25 C ~ +70 C
Only logged in customers who have purchased this product may leave a review.