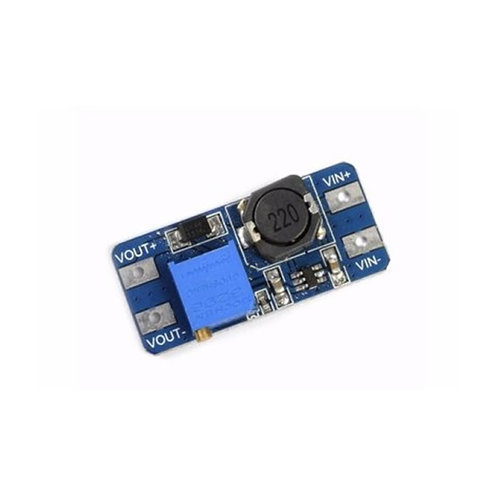 MT3608 Power DC-DC Booster Module
₦ 1,500
This DC-DC booster module comes in handy when you need a regulated output greater than what you have available. It can be used to boost 3-3.7V battery supply to 5V output or raise a 5V supply to be compatible with a 12V motor.
Technical specifications:
AeroSemi MT3608 High Efficiency 1.2MHz 2A Step Up Converter integrated circuit.
The maximum output current: 2A
The input voltage: 2V ~ 24V
Output adjustable using a potentiometer
The maximum output voltage: 28V
93% peak efficiency (~200mA output current at 5Vin, 12Vout)
Product size: 36 mm * 17 mm * 14 mm
2 in stock
Only logged in customers who have purchased this product may leave a review.