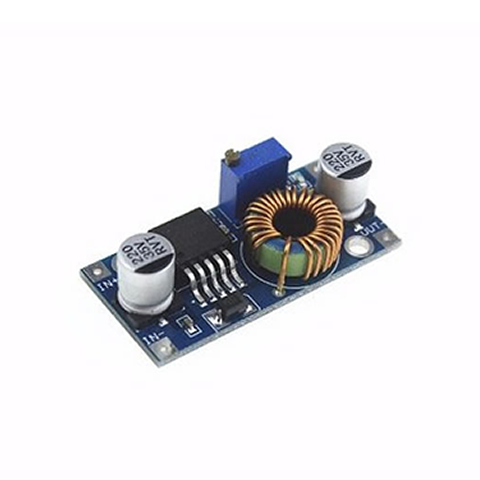 XL4005 DC-DC Adjustable Step Down Module – 5A
₦ 1,500
This power supply module allows you to deliver regulated output voltages ranging from 1.25V to 32V while delivering currents up to 5A. This allows you to deliver more current to loads than is possible with the LM2596.
Specification:
Non-isolated step-down (buck) converter.
DC 4V ~ 38V Input Voltage
DC 1.25V ~ 32V Adjustable Output voltage
Output current: 0A ~ 5A
Output power: 75W (When power is more than 50W use a heatsink)
Operating Frequency: 180KHz
Operating Temperature: -40°C ~ +85°C
Load regulation: S(I)≤0.8%
4 in stock
Only logged in customers who have purchased this product may leave a review.